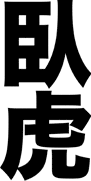 Sensei Ben Pethick
Founder & Lead Instructor
4th Dan Black Belt - Shotokan Karate
4th Degree Black Belt - Tae Kwon-Do
Club Safeguarding/Welfare Officer
British Karate Association Membership
I started Tae Kwon-Do (a martial art from Korea) training in my first week of University in Manchester in 1999. I have since devoted a large portion of my life to the practise and study of Martial Arts.
After graduating from The University of Manchester in 2002 with a BA Honours in History of Modern Art (2:1), I stayed an extra year in Manchester further developing my Martial Arts training. During this time, I was promoted to 1st Degree Black Belt in Tae Kwon-Do, and I also started teaching Tae Kwon-Do to adults and children.

In 2003 I returned to London, where I took up Shotokan Karate and Self Defence training in conjunction with Tae Kwon-Do. By March 2004 I was working full-time as a Karate instructor. In March 2006 I was successfully promoted to 1st Dan Black Belt in Shotokan Karate and 2nd Degree Black Belt in Tae Kwon-Do.

In 2008, I founded Crouching Tiger Karate and joined the British Karate Association (BKA). I was promoted in 2009 to 3rd Degree Black Belt in Tae Kwon-Do and 2nd Dan Black Belt in Shotokan Karate. The examiner in my Karate Grading was the Chairman of the British Karate Association, Sensei Brian Seabright.

I have competed in both Karate and Tae Kwon-Do and won medals in national and international tournaments. I continue to enter tournaments myself, and while I never insist, I do support and encourage my students when they too, feel ready to participate in any Tournaments that I have carefully selected. However, I have always been more interested in the diverse aspects of training and the traditional values of the Martial Arts, as opposed to competing and tournament training.
I have attended seminars in Shotokan Karate and I have been particularly inspired by Shihan Kanazawa (9th Dan) who I have had the good fortune to meet on two occasions.
In Tae Kwon-Do I have attended seminars by Mr. Iqbal (VI Degree), Mr. McCarthy (VI Degree), Master Dalton (VII Degree) and a three day International Instructors Course run by Grand-Master Choi Jung-Hwa.
In addition to these qualifications, I have an OCR Certificate in Fitness and Gym Instruction and am certified with Sports Coach UK in Child Protection, Coaching Methods and Communication.

I continue to train with our friends at Tora Karate Academy and in June 2019 I was promoted to 4th Dan by Sensei Robert Herincx (6th Dan) and Sensei Phillip Wardle (4th Dan).